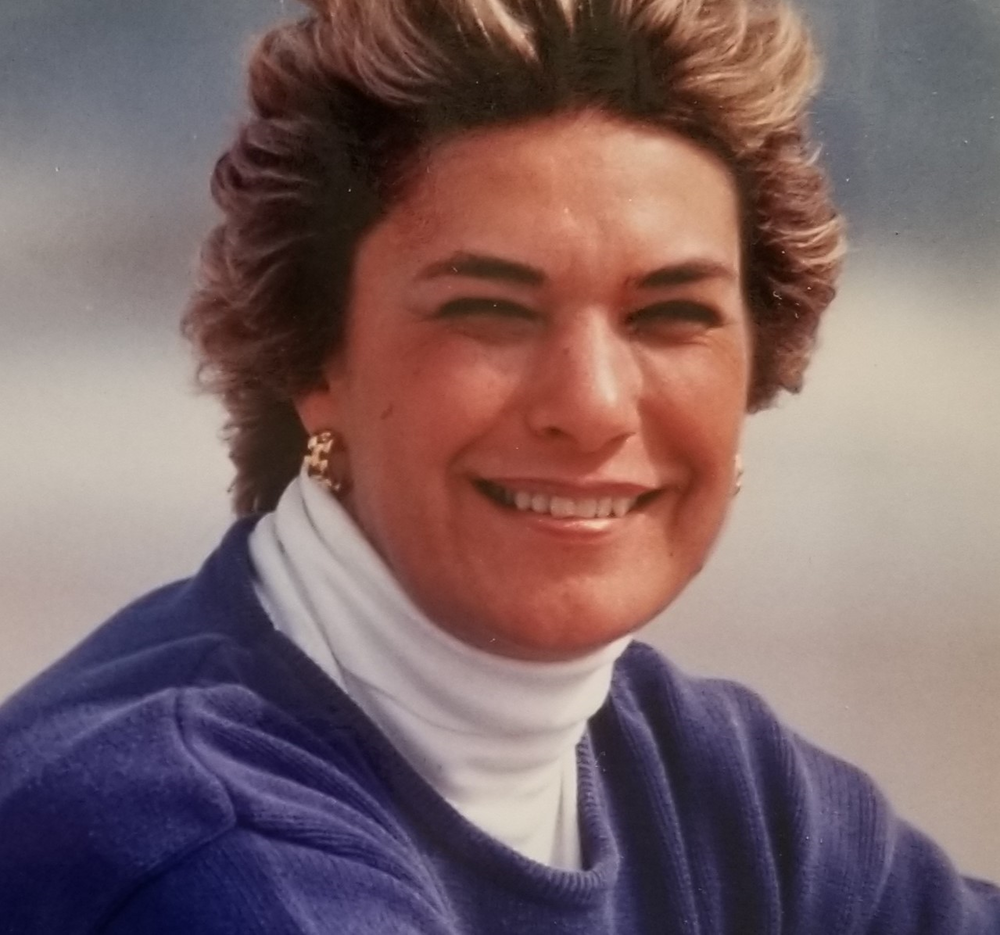 Obituary of Judith Van Rees Rountry
Judith Anne Van Rees Rountry, 80, of Freeport, New York passed on to the next life on September 6, 2019 surrounded by loved ones including her daughter and husband. Judy was a loving wife, mother, and grandmother.
Born in Rockville Centre, New York, November 22, 1938, to Edwin and Loraine Van Rees, Judy attended Mepham High School, Centenary College, and Temple University where she graduated with a Bachelor's degree in Art.
On June 18, 1960, Judy married Lt. Lyell F. King who had just graduated from the United States Military Academy (USMA) at West Point. They were blessed with a daughter, Jennifer, in 1963. Tragically, Lyell, then a Captain, was killed in action in Vietnam on February 18, 1966. Judy maintained her relationships with Lyell's close friends from West Point, and, in more recent years, Jennifer (Jennie) and her husband attended West Point Class of 1960 reunions. Members of the West Point Class of 1960 showed their support by assisting Jennie and her family after Hurricane Sandy damaged their home in 2012.
A talented sculptor and artist, Judy applied her eye for beauty to everything she touched--from table settings to interior design. Her sense of fashion and attention to detail meant she was always "put together." An avid gourmet, Judy infused her creativity into cooking and presenting savory meals. Judy also enjoyed a competitive game of golf and tournament play. Her other interests and activities included attending services at the First Presbyterian Church of Freeport where Judy and the Van Rees family worshipped for over fifty years, and membership into the National Society of the Daughters of the American Revolution (NSDAR), Col. Gilbert Potter Chapter, Amityville, N.Y.
On December 19, 1993, Judith married Robert J. Rountry, Esq., and for the next twenty-six years together they enjoyed their waterfront homes and boating excursions near and far on their Silverton, appropriately named the Golfstream when it was purchased. They created summer memories with Jennie, their son-in-law Lew, and the grandchildren cruising and fishing in Southold Bay and sitting on the beach watching the sunset. Wintertime often brought skiing at Gore Mountain, snowmobiling and ATVing, and celebrating Thanksgivings at the ski house in Wevertown, N.Y.
Judy is survived by her beloved husband, Robert J. Rountry, Esq.; her daughter Jennifer (Jennie) King Eldridge; Jennie's husband Lewis (Lew) A. Eldridge IV; and her grandchildren Lewis A. Eldridge V, Dutch Van Rees Eldridge, Judith (Judy) Leah Eldridge, and Taylor King Eldridge. Judy is predeceased by her parents Edwin and Loraine Van Rees and her brother Edwin Van Rees, Jr.
Visitation will be held on Wednesday, September 11 from 7:00 – 9:00 p.m. and Thursday, September 12 from 2:00 – 4:00 p.m. and 7:00 – 9:00 p.m. Memorial service will be held September 13 at 10:00 a.m. at N.F. Walker, Inc. Merrick Funeral Home, 2039 Merrick Ave., Merrick, New York, 11566.
Graveside burial to follow at Greenfield Cemetery, 650 Nassau Road, Hempstead (Uniondale), New York, 11553.
To send flowers to the family of Judith Rountry, please visit Tribute Store