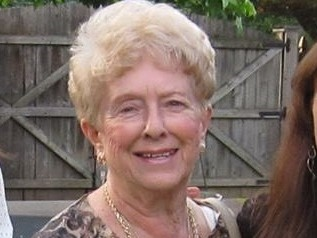 Obituary of Antoinette Papaleo
Papaleo, Antoinette (Toni) of Merrick, NY, formerly of Rosedale, Queens and Brooklyn NY passed away at home on Tuesday, June 18, 2019 at the age of 86 years young after a long illness.
Antoinette was born in Sant' Andrea Italy on September 27, 1932 and came to the United States at the age of three. Her family settled in Brooklyn, NY which is where she grew up.
On October 10, 1953 she married the love of her life, Bruno, and together they raised three children, Marianne, Andrew and Annemarie. Throughout her life her focus was always on her family, friends and her faith. She worked outside the home for many years to help Bruno make a better life for their children and to fulfill their goal of sending them to college. She spent many Sundays cooking for her family. It was important to her that her children, their spouses, her grandchildren and great grandchild be together as frequently as possible, sharing a meal along with sometimes controversial conversations. She always felt compelled to give loving advice to her grandchildren hoping that her wisdom and experiences would help them to make decisions that they would be proud of.
She shared a very special bond with her sister and brother, and also sisters-in-law and brothers-in-law, together carrying on family traditions from their youth. Every season would find them making homemade tomato sauce, wine and sopressato.
Baking biscotti, cakes and other delights was a year-round passion of hers and she delighted in distributing what she made to neighbors and family. Cooking was a passion as well, and her rice croquettes were a specialty her nieces, nephews, grand nieces and grand nephews looked forward to . She derived so much pleasure in making them for everyone.
She was a devout Catholic and her daily life was an example of her faith. Her parish life at Cure of Ars gave her much joy, satisfaction and fulfillment. She often told all who would listen that she "belonged to the best parish ever". She looked forward to attending mass daily and was very despondent when her illness precluded her from doing that. She considered her parish friends her family and she was well aware of how blessed she was to be surrounded by these faith-filled individuals. During her illness they visited and called on her regularly and she would reflect on those visits with wonder and appreciation.
We all will miss her presence although we know that while she always with us she is now with her mother, whom she lost at a young age and missed terribly, her father and all her relatives and friends that entered heaven before her.
We love you Mom and you are always in our hearts.
To send flowers to the family of Antoinette Papaleo, please visit Tribute Store